China's Three Major Winter Olympic Venues Start 5G Construction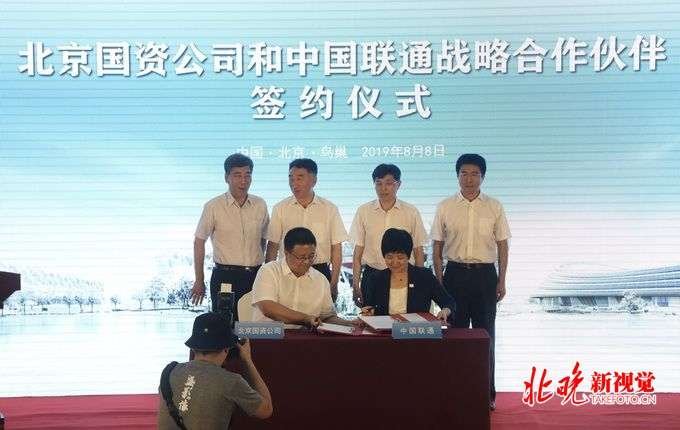 Beijing State-owned Assets CO., Ltd. and CUCC held a strategic partnership signing ceremony yesterday. The two sides will carry out in-depth cooperation on the national speed skating hall, the National Aquatics Center and National Stadium's three major winter Olympic venues, focusing on the wisdom viewing experience, intelligent event service, and intelligent venue operation. And other scenes to jointly create a 5G smart venue.
On December 26, 2017, CUCC officialy became the official communication service partner of the Beijing 2022 Winter Olympics and Winter Paralympics. At the end of last year, it released the three major plans for the protection, development and promotion of "Smart Winter Olympics" from the strategic level. According to the protection plan, CUCC has made comprehensive preparations and layouts in 5G. Under the high-speed, low-latency, and large-connected 5G network security, we will create wisdom for Winter Olympics through virtualization, artificial intelligence, and edge computing technologies. The application platform provides 360-degree panoramic live broadcast, VR immersive experience, stadium medical and other smart applications, and empowers "Wisdom Winter Olympics" through 5G technology.
As the builder and operator of the National Stadium, the National Swimming Center, and the National Speed Skating Pavilion, Beijing State-owned Assets Co., Ltd. will work with CUCC to explore the Winter Olympics Smart Stadium solution and create a "Smart Winter Olympics" model and experience center to create more benefits. The double heritage of the people. The two sides will carry out in-depth coopeartion in the fields of stadium communication network construction and smart venue construction. The two sides will also give play to their respective resource advantages, accelerate the application of cutting-edge technology, provide good technology guarantee for the intelligent construction and efficient operation of the venue, and help the country's "300 million people participate in ice and snow" goal in the post-Winter Olympics.
"Based on 5G technology, the two sides will provide a better experience for different groups to run, participate in and watch the game". Wu Xiaonan, vice president of Beijing State-owned Assets Co., Ltd. thought about the application scenario of 5G in the Winter Olympics venue. The organizers of the event will carry out 5G layouts in the three major winter Olympic venues, develop and introduce more scientific and techonological innovations suitable for winter Olympic scenes such as face recognition, and the venue will realize full coverage of 5G signals in the future.